Existing social media platforms are always evolving, and new ones are being created. While stalwarts like Facebook, Instagram, and Facebook hold steady, newer entrants will be making big strides in 2023. This year will see a shift towards originality and community-led content, with UGC creators and micro-influencers taking center stage.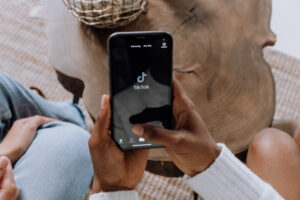 TikTok
Although TikTok has been around for several years, and its potential for viral content has grown exponentially, 2023 has more in store for the platform. With the inclusion of shopping ads, proliferance of influencers, and hashtags like #TikTokMadeMeBuyIt (which has almost 41 billion views as of February 2022), shopping has become a huge feature on TikTok. According to TikTok, 1 in 3 users have bought something simply because they saw it on the platform, and the return on investment can be instant, with 41% of users immediately purchasing a product after discovering it on TikTok. Viral recipes and niche communities continue to flourish as the user base expands. One of the benefits of TikTok is that you can make an eye-catching video with minimal effort and the recently-added Duet and Stitch functionalities only make that easier.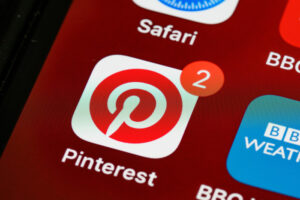 BeReal
BeReal, being touted as the "anti-influencer" social media app, has such an interesting concept that other platforms have already begun to co-opt it as a feature. This platform, with over 10 million active users (as of February 2023), sends random daily notifications to users prompting them to take two photos within two minutes – one with the back camera and one with the front camera. The app encourages capturing an uncurated moment, and does not accommodate filters or editing. "Friends" can connect, comment and interact throughout the world and it brings a fresh concept of a real look into the poster's life, removing the time to create and cull through multiple options. Brands have an opportunity to interact here by showing their "real" or "behind the scenes" side. Users, especially the most popular demographic, women between 18 and 24, will appreciate a non-glossy view of a company.
Shuffles by Pinterest
Last summer, Pinterest launched an app called Shuffles, which has a lot of potential for brand partnerships with influencers and creators. Shuffles is currently mobile-only and enables users to create collages, with each element linking back to the creator and product on Pinterest. Currently, the hashtag #pinterestshuffles has over 30 million views on TikTok. Shuffles is capitalizing on the fact that users are seeking other avenues for content creation in addition to the very popular short-form video format that is dominating Instagram and TikTok. Brands that have been successful on Pinterest should definitely establish a presence on Shuffles. The opportunity for brands to access a new audience and create content that is perfect for mixing and sharing. Companies can create shuffles that link to pins, collaborate with brands and influencers, and even host contests and giveaways.
Discord
Launched in 2015, Discord is a server-based network that was initially largely used by gamers. However, it has grown from 2.9 million users in 2016 to 150 million active monthly users in 2022, and members report branching out from gaming-only to expand their use of the platform. To use Discord for marketing requires a bit of creativity. It's more of a discussion and community forum than a standard social network. However, it is a great place to build a community and foster conversation amongst your current or target customers, or to connect with influencers. Additionally, you can use the roles function to alert interested users, as well as host Discord events. Right now, mostly businesses in the gaming, crypto or blockchain, retail, entertainment, or software space are engaging on Discord to connect with their Gen Z user base.
Mastodon
Mastodon is a decentralized social network made up of independent servers organized around specific themes, topics, or interests, making each server a mini social network/forum. People can join servers, follow each other, engage in conversations, and participate in general social media functions. Companies can join communities related to their focus(es), create new ones, and/or conduct market research by analyzing the content and discussion points on servers. As an example, Volkswagen publicly pulled advertising from Twitter, and set up a presence on Mastodon, stating "Mastodon is an attractive platform that we would like to try out." The overall recommendation is that large companies should start by running their own Mastodon servers, but smaller businesses may find that starting off by interacting and connecting on existing servers will be more effective.
In 2023, marketers will have to stay committed to established networks while gaining footing or expanding reach on growing platforms. Staying nimble and creative will be key in order to maintain momentum and build strong audience connections.
Written by Aubrey Sambuca || aJuxt Troupe