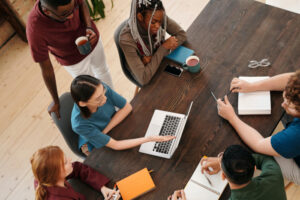 Mastodon is one of the most talked about social networks in 2023. It is a decentralized social network made up of independent servers organized around specific themes, topics, or interests, making it not a platform but a conglomerate of servers creating the framework. People can join servers, follow each other, engage in conversations, and participate in general social media functions. Each server is a mini social network/forum, and each server is as liberal or restrictive as the owners wish. The goal of this setup is to avoid monopolized communication by a single company.
While Mastodon was launched in 2016, it only recently became more popular with the controversy over, and subsequent exodus from, Twitter. Called a combination of Twitter and Tumblr, Mastodon has reached almost 2 million active users. But unlike those platforms, Mastodon does not feature or support ads, has no algorithm and boasts robust content moderation.
So, how can Mastodon work for your business? Mastodon is currently in a very early stage of rapid growth, and its core premise is to differ from Twitter and the big social platforms when it comes to communication. This network poses an unique method of entry to engage with current and potential clients, as well as individuals that may just be interested in your industry. Belong are some ways that your business can start exploring Mastodon and potentially establish a foothold.
Engaging with existing servers
Since servers/instances are themed around topics, interests, and locations, you can find people interested in your products and services by seeking out related servers. Once found, you can engage with users through posting and discussion. Currently, Mastodon appears to be aiming for more organic forms of interaction, so "reading the room" and posting/replying may gain more traction than sharing a calendar of planned posts.
Creating your own server
In addition to engaging with existing servers and their members, Mastodon enables you to create a server about your business' focus in order to facilitate dialogue. Creating your own server allows you to choose the focus, as well as prompt dialogue and gather those who share similar interests.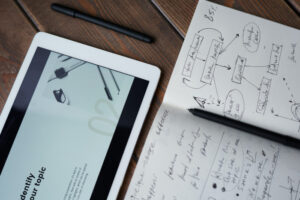 Analyzing for market research
In addition to engaging and communicating with those on Mastodon, you can also analyze trends, subjects, and dialogue, using it for market research to improve and expand your business. Especially as Mastodon expands, more opportunities will arise for analyzing the space and using the information proactively for business.
While Mastodon does not have the framework of a traditional social network, it offers unique entrance points for businesses to participate in and guide discussion, establish a presence, and gather data on current and potential customers.
At aJuxt, we will continue to monitor the development and growth of Mastodon and analyze whether it would be a good fit for different businesses. Contact us for assistance with a plan to launch and maintain your brand on this growing platform.
Written by Lynsie Slachetka || Chief Executive Juxtaposition Officer & Founder