Does your social media strategy for 2021 include adding Pinterest? It should. Pinterest is a hybrid search engine/social network that aims to take their users on the complete buyer journey from research to purchase. Predominantly a visual platform, images link to your website or blog. With over 200 million Pinterest users worldwide, the growth potential is immense. Follow these 10 Do's and Don'ts to help you make the most of your 2021 Pinterest for Business marketing strategy.
Do: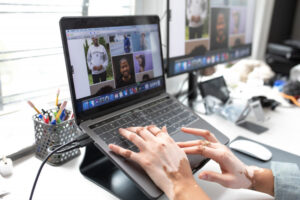 Complete Your Business Profile
You should start by creating a Pinterest for Business profile. This is a free service, but it gives you all the features and fields you need to set up your brand for Pinterest success. Don't leave your profile blank, be sure all areas are filled out with the correction information.
Use Rich Pins
This should be a MUST do! Rich Pins are key to ensuring you are getting the traffic push from your pins to your website. Click here to learn more about Rich Pins.
Try New Features
Pinterest is always adding new features to help make your pins dynamic and your profile engaging. Some features added this year include: video pins, Pinterest stories, and a global shopping feature. It has also added a comment feature on pins, so that your customers can leave you feedback. Try out all these new features to ensure they work for your brand.
Create Attention-Grabbing Images and Descriptions
Imagery is king on Pinterest, but the text following your photos is just as important. Using descriptive language and keywords will help your brand reach the right audience.
Pin Frequently
While algorithms often change, one thing has held true with Pinterest—pin and repin a lot! Current algorithms are showing that a brand needs to pin and repin at least 30 times a day. Using a scheduler like Tailwind can make this process easier to manage.
Don't: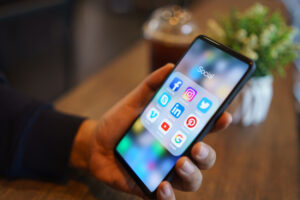 Only Repin Outside Content
Original pins (meaning pins that you create that link back to your website or blog) are ranked highly by the Pinterest algorithm. While it is important to repin, to get the website traffic and sales you desire, be sure you are including at least two original pins a day.
Forget to Review Your Analytics
Analytics are perhaps one of the most useful tools at your disposal. These tools can tell you who your customers are, where they are and what they are focusing on. By analyzing the performance of your pins and your audience, you can curate your content to give your customers more accurate and useful content. Get to know the Audience Insights tool and the Analytics page. You'll thank me later.
Be Afraid to Archive Boards
One of the biggest things you want to avoid is clutter. That's why it is important to regularly evaluate underperforming boards and archive them. The best thing about archiving is that it does not delete your boards forever. You can recall the boards at any time and use them, perhaps when your customers are more interested in the topic. I have noticed that when I leave a board up for too long, customers tend to lose interest in it. The ability to recall the boards, especially the seasonal boards, keeps your Pinterest page looking clean, neat, and fresh.
Post Stale Content
It's okay to reuse pins but make sure you update the text or photo before pinning again.
You may think, "I can't come up with anything new to say, so I just won't pin." It is totally acceptable to reuse pins that you have used before. Just be sure that you change the text or tweak the photo so that the content looks new. Reusing content with a few tweaks is much better than not pinning at all.
Ignore Group Boards
Group boards are still a robust part of the Pinterest algorithm, and by all signs will continue to be so in 2121. It can take a bit of work to get into a group board, so don't let all that hard work go to waste. Be sure to participate in group boards so that you can get the most value out of the time that you put into them!
Using Pinterest as a social media platform will open your marketing plan to a whole new world of consumers. By following these best practices you will be sure to get the most out of this robust platform! For more guidance, give us a call. Our social media troupe is ready to assist you.
Written by Carrie Hellbusch || Social Media & Pinterest Specialist