Traditionally, financial advisors relied on word of mouth for referrals, but the proliferation of social media, combined with pandemic restrictions, has made an online presence essential. Since potential and current clients are unable to meet with advisors in person, they are seeking out personalized content, marketing, and ways to connect online.
There are several goals that a financial advisor should have when creating a social media presence: brand awareness, building relationships, sharing and providing relevant content, and directing people to your website, all while remaining compliant with FINRA regulations.
Brand Awareness
There are nearly 13,000 registered financial advisors in the U.S. How does an individual advisor stand out? You need to establish what makes you and your firm unique. Create original content that focuses on you and/or your firm's expertise. Sprinkle in some personalized touches that help you connect with prospects and clients.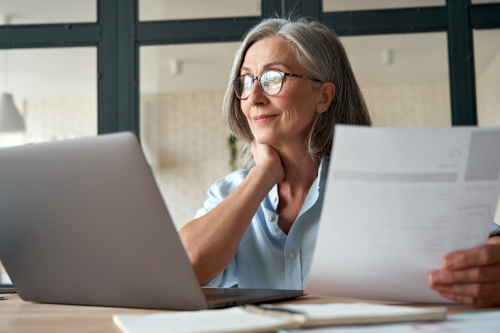 Building Relationships
Financial advisors will make the best connections on social media by engaging with ideal client matches. Increasing engagement on social media takes time and commitment, and it is more than just posting. Track what content gets the most views, comments, and like and then focus on those types of posts. Respond to messages and comments from your audience in a timely manner.
Social media also gives you the opportunity to learn about prospects, clients and competitors by checking out their online presence. This can provide talking points for the future and create an opening for networking with co-workers and peers.
Content
Social media enables you to share content created by your firm, or from other sources if it's relevant messaging for your brand. Reposting content from colleagues and clients helps boost engagement and further connections. We mentioned earlier about identifying your target audience – you should be creating and sharing content that connects with those individuals.
Website
Social media presence is just one step to connecting online. To move a potential client forward, you need to direct them to your website where they can get more information and take the steps towards partnering with you as an advisor. Ensure that your website utilizes SEO in order to attract potential clients that are conducting initial searches. Make certain that there is some sort of way for visitors to perform an action, whether It be signing up for an email list, subscribing to a newsletter, or setting up an appointment to speak with you.
There's one final step in posting to social media as a financial advisor: compliance. In addition to individual firms' policies, FINRA and the SEC have regulations that must be followed. For financial advisors, business profiles must be approved by your firm or broker-dealer. Advisors must keep records of their social media activity for three years, and some, or all posts, may need to be pre-approved by the firm's compliance department. Equally important, never make investment recommendations on social media.
Don't let compliance scare you away from an effective outreach and branding tool. The aJuxt Troupe helps many regulated and publicly-traded companies successfully navigate social media and are ready to do the same for you.
Written by Aubrey Sambuca || aJuxt Troupe