While social media may reign supreme in many industries, email marketing still delivers high rates of return in financial services. Clients cite lack of communication as one of the major reasons for leaving their financial advisor. Successful advisors are logging 150-200 touchpoints each year with each client, which can include phone calls, social media, emails, and in-person meetings.
Clients value financial advisors being proactive about sending relevant content, personalizing communications, and having a social media presence that reflects their personality and professionalism. The following tips will help ensure clients open and read your emails:
Keep subject lines and email content short and readable. Clients are busy and will be quick to delete an email of overwhelming size. The subject line should be compelling and informative.
Send proactive and relevant content. Create a content marketing calendar to script out when to send emails and on what topics.
Clean up your mailing list. Target email campaigns to clients or prospects based on content that will interest them.
Include a call to action. Encourage clients to take that next step by visiting the website, reaching out for more information, or attending a webinar, conference call, or client event.
Social media may have been slow to grow in the financial services industry, but it's now expected of a financial advisor to have a social media account for sharing relevant content, connecting with clients and prospects, and highlighting their personal and professional brand. Here are some ways to become a "social advisor" and get the most out of social media:
Know what each social media platform is for and tailor your profile and posts accordingly. LinkedIn, Facebook, Twitter, and Instagram are all different animals, requiring a different voice and content for each.
See what others are doing before diving in. Look at the social media accounts of competitors and colleagues.
Share content that tells your story. The beauty of social media is that you can share content from others that is consistent with your messaging, instead of always writing it from scratch. Research links to confirm they are from a reputable source before sharing.
Follow your firm's social media regulations, which include SEC and FINRA guidelines.
Long gone are the days of three-martini lunches and snail mail sales pitches. Digital communications are strengthening advisor/client relationships in between personal meetings and corporate events. Just be sure to leave out the photos of that wild night in Cancun.
Do you have more questions about staying connected with clients? Contact aJuxt to help get you started!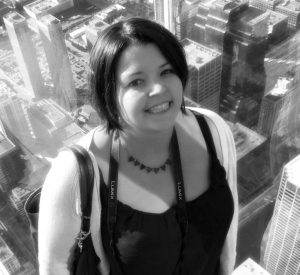 Written by Guest Blogger Aubrey Sambuca || Financial Writer

Aubrey has worked in financial services marketing firms for over a decade, including AllianceBernstein, OppenheimerFunds, Morgan Stanley, and Guggenheim Investments. She attended undergraduate at Marist College and graduate school at Baruch College. A New Yorker at heart, Aubrey loves traveling, sewing, horror movies, and being a mom.