"Great things in business are never done by one person. They're done by a team of people."

-Steve Jobs
Whether you're a one-person marketing department or you lead a skilled marketing team, there comes a time when working with an outside media agency is the smart move.
A (not) so difficult choice
We've all been there. As budgets shrink, you're asked to do more with less. Your to-do list grows and grows. You take on another social network knowing you don't have the time to give it the attention it deserves. Your website needs updating, a new ad campaign is on the horizon and the everyday tasks haven't gone anywhere. With a finite amount of time, you're left with a choice: give everything a little bit of your attention or focus on a few projects while ignoring the rest. But there's a third option: partner with a media agency to fill in your expertise gaps and work with confidence that everything is the best it can be!
A la carte
I know what you're thinking, "There's no way I can afford to use a firm!" That may have been true ten years ago, but nowadays firms offering an a la carte menu of services allow you to outsource a portion of your workload—social media, website design, ad buying, event planning, public relations assistance—freeing you up to give the rest of your projects the attention they deserve.
The clichés are true: practice does make perfect and time is money. If an agency can complete press releases in half the time it would take you, that's a savings you can't afford to pass up.
Blinders off
It's human nature to be somewhat blind to our faults. The same is sadly, and sometimes hilariously, true in marketing departments (don't believe me, just search "marketing fails"). An agency partner will bring a fresh perspective to your marketing and advertising plan. The agency's critical review will easily identify many factors. Factors like missing components of, or new outlets for, your media mix, a stale brand message or even worse – something actively harming your brand that has gone completely unseen by you and your team. Their critical review will identify that missing component from your media mix, bring an innovative approach to your next ad campaign or worst case scenario, identify what could be actively harming your brand which has gone completely unseen by you and your team.
Take your work to the next level, your stress down a notch, and find your secret weapon in a media agency today.
Written by Cristin Burns || Guest Blogger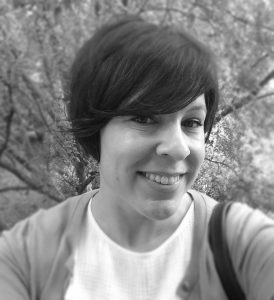 Cristin Burns is a marketing and brand professional with 12 years of marketing, advertising, event planning and brand experience. A 25 Women You Need to Know 2014 honoree, Cristin is dedicated to making her hometown of Tallahassee, Florida a better place to live. In her downtime, she enjoys playing on the beach with her daughter and losing herself in a good book.