FOR IMMEDIATE RELEASE: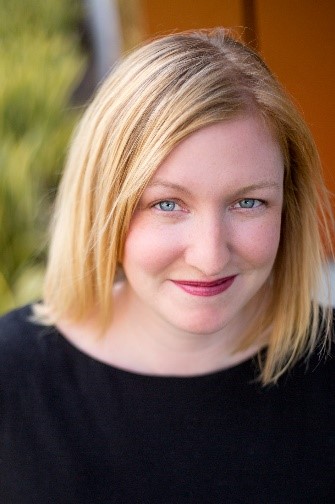 New York City, NY— aJuxt Media Group founder and CEO Lynsie Slachetka will give a live webinar for the Graphic Artists Guild on December 15, 2021.
Attendees will leave Slachetka's "Not 2021's SEO – a practical guide to a refined approach" workshop with a greater understanding of how refining audience targeting and adjusting search engine optimization (SEO) goals to reflect sales cycle needs will optimize your return on investment (ROI) of marketing efforts.
"The graphic artists and related creative professionals attending this conference know that real success in the creative realm can be evasive," Slachetka said. "This workshop will equip them with the skills and information they need to locate their best clients online and lay a digital pathway to those customers for their creative work."
As a benefit of Graphic Artists Guild membership, members can access the live webinar for free by emailing the Guild with their membership information and webinar title. Non-members can join the webinar with "Early Bird" or normal registration.
Slachetka's experience spans digital advertising, search engine optimization, social media management, reputation management, visual storytelling, video production, public relations, and print/broadcast journalism. Slachetka's motto is keep it "Targeted, Focused and Strategic. Then the brand story can be heard." Her work experience includes working for Hearst Digital Media Services and co-founding a Tallahassee, Florida-based marketing agency, Voxy Media Group, before stepping away to start aJuxt Media Group. She is also the founder of and current board member of Colorful Talks, a nonprofit organization that provides parents and caregivers an array of materials that will teach the importance of diversity, equity, and inclusion to their school-aged children in a fun and meaningful way. She is passionate about helping artists and other related professionals succeed in the creative world and looks forward to leading this workshop in December.
About aJuxt Media Group
aJuxt Media Group plans and produces targeted media campaigns that reach highly delineated audiences to heighten awareness and elevate engagement with your brand, organization, products, or services. Our clients range from public companies to entrepreneur-owned businesses, along with professional associations and nonprofit organizations. www.ajuxt.com
About Graphic Artists Guild
The Graphics Artists Guild (graphicartistsguild.org) is an organization that promotes and protects the social, economic and professional interests of its graphic artist members so they can compete effectively in an ever-changing field. It is committed to welcoming, serving and improving conditions for graphic artists at all skill levels while raising standards for the entire industry. Creative professional members include graphic and interactive designers, illustrators and animators, and web programmers and developers. Other members include educators, intellectual property lawyers, artist representatives, and others in related and supporting industries. Members benefit from advocacy for the rights of graphic artists and their working conditions, a current print edition of the well-regarded Graphic Artists Guild's Handbook: Pricing & Ethical Guidelines, virtual/in-person social and educational events and webinars, and access to news articles and other educational and business resources.