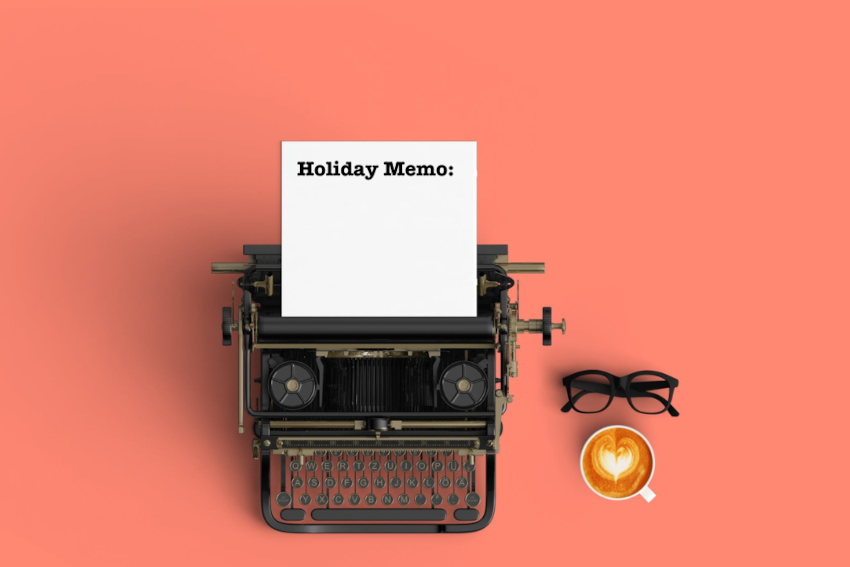 Tis the Season for Holiday Communications
'Tis the season for our next Juxt Learn Webinar. We will focus on all in-house and client-facing communication regarding the holidays! Every year as year-end sales and holiday parties creep into our clients' calendars, the aJuxt Troupe is faced with communicating with a variety of their vendors, clients, and employee audiences. Authentic communication only takes place after blunt management discussions about DEI. Our panel guests will illuminate an authentic path forward. Carla Rojas is an HR consultant who focuses on helping clients build high-performing teams and empowering leaders to lead equitably. Shireen Soliman comes to our discussion from decades of visual communication, design, and advocacy work for inclusivity representation. Together our panel will tackle your questions as well as topics such as:
Is a "Happy Festivus" post on social media brand appropriate?
Are "holiday bonus" structures dated? Is there a more inclusive approach?
Should my office send holiday cards?
Is saying "holiday" even PC in 2023?
Does the language and imagery circulated in holiday memos and marketing campaigns reflect your company values, the people who work for your brand, and the clients you serve? Who is being left out?
Don't worry, we won't let you leave with more questions than actionable items. Our panel will provide you with discussion points for your marketing and your management teams to brainstorm around after this session. Don't wait! Space is limited – register below!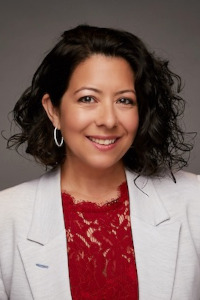 Carla Rojas • Founder of Choose Your Mindset, LLC
As a SHRM-SCP certified HR professional and Executive Coach, Carla Rojas, dedicates her time to helping business owners and executives align their people strategy to their business strategy for stellar business results. Carla specializes in team development by advising leaders on how to hire, manage, and motivate people.
She has held executive HR roles at several advertising and media agencies in NYC throughout her 20+ year career. In 2015, after exiting her Global HR role with IPG Mediabrands, Carla launched her HR consultancy Choose Your Mindset, LLC.
Her commitment to the future begins at home, where she intentionally raises her young children to be good citizens; who understand that authentic leadership takes hard work, creativity, and empathy.
Carla received a BA in Communications from St. Thomas Aquinas College and her Executive Coaching Certification from Columbia University.
Shireen Soliman • DEI in Design Consultant
Shireen Soliman is an Egyptian-American artist, educator, advocate, and mother, living in NYC. She teaches Visual Communication and Fashion Design/Illustration at both Parsons School of Design and Pratt Institute. As a community leader and advocate, Shireen sits on various boards and councils, representing and amplifying the voices and experiences of Muslim-Americans and marginalized, underrepresented groups. She is committed to raising our collective mindfulness and empathy by countering misperceptions and biases, and by building awareness of the power of storytelling through fashion, media, and image. Shireen offers DEI advising as part of her mission to foster inclusive spaces and honor our diversity of experiences and interconnectedness.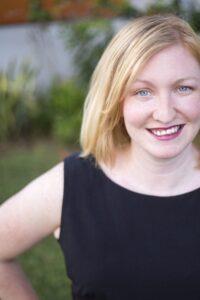 Lynsie Slachetka • CEO of aJuxt Media Group
As founder of aJuxt Media, Lynsie is a news, web, social media, and technology junkie and knows the ins and outs of today's online marketing landscape. She has extensive knowledge in digital advertising, search engine optimization, social media management, reputation management, visual storytelling, video production, public relations, and print/broadcast journalism.
Please complete the following form to be contacted by our aJuxt Training Team.