FOR IMMEDIATE RELEASE: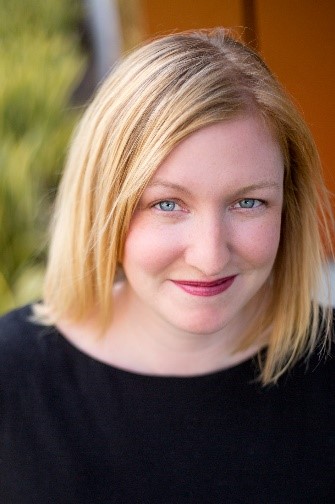 New York City, NY— aJuxt Media Group founder and CEO Lynsie Slachetka will present an online workshop for NY Women in Business on December 9, 2021.
Attendees will leave Slachetka's "Connect With Your Audience" workshop with a greater understanding of how to better connect with their audience and know who to reach, be where they are, and offer what they seek. They will learn to speak to the right people in the right places instead of trying to be in the "hottest," newest, and most popular digital spaces.
"The female entrepreneurs attending this conference know that real success in the business realm can be evasive, particularly with digital marketing efforts," Slachetka said. "This workshop will equip them with the skills and information they need to market to their best clients and prospects online and lay a digital pathway to those customers for their business."
Slachetka's experience spans digital advertising, search engine optimization, social media management, reputation management, visual storytelling, video production, public relations, and print/broadcast journalism. Slachetka's motto is keep it "Targeted, Focused and Strategic. Then the brand story can be heard." Her work experience includes working for Hearst Digital Media Services and co-founding a Tallahassee, Florida-based marketing agency, Voxy Media Group, before stepping away to start aJuxt Media Group. She is also the founder of and current board member of Colorful Talks, a nonprofit organization that provides parents and caregivers an array of materials that will teach the importance of diversity, equity, and inclusion to their school-aged children in a fun and meaningful way. She is passionate about empowering women to succeed in the business world and looks forward to leading this workshop in December.
The "Top 8 Social Media Mistakes To Avoid in 2022" webinar aims to help explain the dynamics behind engagement and conversion to get entrepreneurs' digital marketing initiatives on track to a more successful 2022. The 3pm webinar will be followed by three simultaneous workshops at 4pm, including Slachetka's "Connect With Your Audience," that seek to drill down into key aspects of digital marketing – finding your audience, mining insights from your own data, and creating compelling content. The online event concludes with a free post-webinar interactive networking session at 5pm. There will be an opportunity to make new connections and build relationships in small virtual rooms.
About aJuxt Media Group
aJuxt Media Group plans and produces targeted media campaigns that reach highly delineated audiences to heighten awareness and elevate engagement with your brand, organization, products, or services. Our clients range from public companies to entrepreneur-owned businesses, along with professional associations and nonprofit organizations. www.ajuxt.com
About NY Women in Business
New York Women in Business (nywib.org) is a network of professional organizations that gives small business owners access to mentoring, networking, training and business resources. Founded in 2016 by SCORE, a partner resource of the Small Business Administration, its mission is to create a supportive community for women entrepreneurs and professionals. It currently has a reach of 100,000 women entrepreneurs. Its members are women-owned businesses, start-ups, independent contractors and solo-entrepreneurs in the New York Tri-State area. These women work in retail, e-commerce, food, hospitality, fashion, financial services, marketing, wellness, beauty, arts, entertainment and community service organizations.