Join our next webinar on the impacts of AI on branding, marketing and social media activities. We'll discuss potential legal implications as well as creative and conceptual aspects that require protection from a brand perspective. Bring your questions and take part in this exciting discussion. Hurry and register now as seats are limited!
When: 7/20 at 4pm EST
Where: Zoom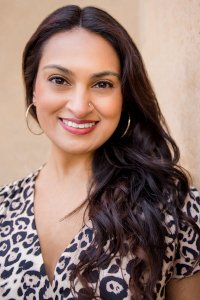 Neha Bhalani
CSG Law Trademarks and Copyrights​
Neha is an intellectual property attorney dedicated to helping clients protect, enforce, police and monetize valuable artistic creations, brand assets, trade dress and publicity rights both in the U.S. and abroad. With over a decade of experience, Neha advises clients in numerous fields, including fine arts, tech, entertainment, hospitality, food and beverage, beauty, health and wellness, and consumer goods. She has a passion for learning and loves educating others about the intellectual property implications of emerging industries and new technology.
Rebecca works, sleeps, eats, and lives as Design Director at Optimum Design & Consulting, a small designer firm in mid-town Manhattan. There she oversees the creation of a wide range of print and Web projects, including marketing materials, logos and corporate ID, website interfaces, and publications. In between cajoling demanding clients and consuming a steady stream of coffee, she volunteers as the Advocacy Liasion for the Graphic Artists Guild, a trade association for designers and illustrators. In her board role, she weighs in on copyright issues with the Copyright Office, advocates for legislation to benefit graphic artists on Capitol Hill, coordinates Guild activities with other creators' organizations, and helps formulate Guild policy.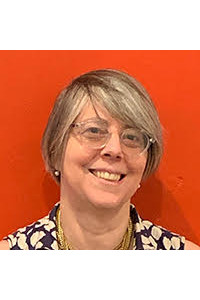 Rebecca Blake
Advocacy Liaison for the Graphic Artists Guild​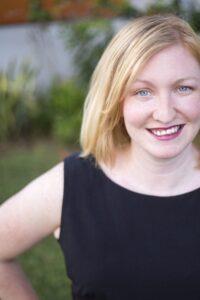 Lynsie Slachetka
CEO aJuxt Media Group​
As founder of aJuxt Media Group, Lynsie is a news, web, social media and technology junkie and knows the ins and outs of today's online marketing landscape. She has extensive knowledge in digital advertising, search engine optimization, social media management, reputation management, visual storytelling, video production, public relations, and print/broadcast journalism.